Nannies & Au Pair Paediatric First Aid Training Online Course
This basic online child care training course is ideal for Nannies, Au Pairs and child home carers who would like to obtain a child care first aid certificate, but do not need to meet the Ofsted or Surestart requirements for paediatric first aid training.
This course covers many basic subjects required for first aid for children and is conducted using a video based training programme, with first aid instructor presentations. On registration you will be able to download all course materials associated with this online paediatric first aid course for nannies training, so that you can follow the course content as you progress through the course.
This course is also CPD Certified and you will also be able to print your first aid training for nannies & au pairs certification on completion of the training.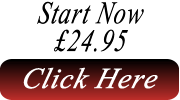 This online paediatric first aid training for nannies and au pairs course come with 6 Hours of CPD time credits and also included within the course downloads for this programme are additional materials relevant to this nannies and au pairs childcare first aid training course.
The course fee for training is £24.95 and you can start by clicking the button on the left and please see below the content associated with this course.
Planning for First Aid Emergencies
Dealing with emergencies
Activating the emergency services and identifying the need to call the EMS
First Aid kits and accident reporting
Unconscious but breathing (Recovery Position)
Resuscitation Procedures Appropriate to the Age of the Children being cared for
Adult, Infant and Child CPR
Drowning
Choking and choking becoming unconscious after choking
Spinal Injury
Shock
Anaphylactic Shock
Electric Shock
Serious bleeding and minor bleeding
Burns and Scalds
Bites and Stings
Epilepsy
Asthma
Diabetes
Suspected fractures
Poisoning
Foreign bodies in eyes ears and noses
Eye injuries
Bites and Stings
Heat and cold
Febrile convulsions
Sickle cell
Meningitis
Croup
We offer a range of first aid kits for children and the workplace through our online shop, please click any of the images below to be taken to the relevant equipment page.
If you would like to discuss your paediatric first aid training online course for nannies, please contact us through our contact us page.