AED Training CPD Certified Course
This online AED course is aimed at people who would like to know how to use an Automated External Defibrillator, (AED) unit, but this course is also ideal for Gym Instructors, Doctors and Dentists, people working within a care home environment, large gathering places, such as golf clubs, train stations.
This course is also CPD Certified and your time credit evidence statement can be downloaded on successful completion of training, you will also be able to print your AED Course Certification. Training is conducted using instructor led presentations and uses a video based training programme, to present the course structure.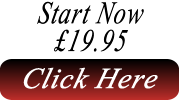 All course materials associated with this online AED course programme are downloadable, so that they can be used to follow the course structure as you progress through the training. This AED course come with 4 Hours of CPD Time Credits and also included within the downloads are additional materials relevant to this online AED training course programme.
The course fee for training is £19.95 and you can start training by clicking the button on the left and please see below the training content associated with this automated external defibrillator course.
Follows ERC Guidelines and UK Resuscitation Council Guidelines.
Course Designed to meet HSE Recommendations
Fears of First Aid
Asking Permission to Help
Scene Safety
Chain of Survival
ABCD's
Initial Assessment
Stop Think Act
Barriers
Face Shields
Adult Bag Valve Mask
Cardiac Arrest
Adult CPR
Child CPR
Infant CPR
Hand Over
Compression Only
AED Use
Introduction and Demonstration
Setting the Unit
Child AED
Training Units
Maintenance
Pads
Batteries
We offer a range of AED units, first aid kits, equipment and infection control products, please select any of the pictures below to be taken to our online shop, where you can order and delivery is direct to you.
Please contact us regarding this training programme, or any additional courses we have available through our contact us page.