Moving and Positioning of People Online Training Course
This moving and positioning of people training course is ideal for anyone who requires regulated certification for moving and positioning of people. This course is ideal for anyone who works in Care Homes, Home Carers, Domestic Nurses, Domiciliary Carers, or any one who works within the care industry.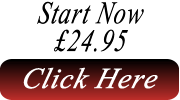 This course is also CPD Certified and holds 4 Hours of Time Credits. On successful completion of the training you will be able to download your CPD Time Credits Statement and also print your Moving People Certification.
The online course fee for training is £24.95 and this includes all course materials and your certification. You can register and start training by clicking the start now button on the left and please see below the training content associated with this course.
The online moving people course is a video based training programme and is designed to meet the requirements and recommendations of the HSE Manual Handling Regulations 1992, as well as additional guidelines and regulation associated with moving people. This course also incorporates a section on Slips, Trips and Falls.
Manual Handling Regulations
Guidelines in Manual Handling
How and Why we Lift Correctly
Manager's Duties
Fitness and Stretching
Proper Nutrition
Assessing Risks
Assessing the Individual Move
Your Spine
Anatomy of an Injury
When an Accident Occurs
Slips, Trips, and Falls
Workstation and VDU safety
Introduction to Box Lifting
Single Person Lift
Two Person Lifting
Working Together
Unusual Objects
Odd-Shaped Objects
Pushing and Pulling
Move and Position People
Childcare Lifting Technique
One Person Moving People Manually
Non-Urgent Person
Urgent Person
Mechanical Devices
Walking Frames
Wheelchairs
Belts
Hoists
Sling
Rotunda
Using Lifting Aids
Motorised Lifting Aids
Conveyor Belts
Pallet Truck
Sack Truck
Trolley
Our online moving and positioning of people course is ideal for nurses, domiciliary carers, care homes and care agencies, or anyone who is required to hold valid and up to date certification.
Please contact us to discuss your online moving & positioning training course through our contact us page.