CPD Certified Medication Handling Online Training
This online medication training course is ideal for anyone who needs a current and up to date medication training course certificate, for the safe handling, storing and disposal of medications, for example people working in care homes, domiciliary carers, home helps, special needs schools, nursing homes and more.
This online course is CPD certified is conducted using a video based training system, with instructor led presentations and the aims of this online medication course are to help you to understand the legal framework required, how your organisation's policies and procedures that reflect the legal framework of safe handling of medicines.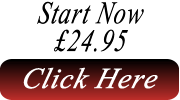 This medicine online course come with 3 Hours of CPD Time Credits and also additional downloads are available, which are relevant to this online training programme.
The course fee for training is £24.95 and you can start training by clicking the button on the left and please see below the training content associated with this course. On registration for our medication awareness training online course you will be able to download all training course materials associated with this online medication handling and storing training programme, so that you can follow the course structure as you progress through training.
Course Introduction, Aims & Objectives
Current Legislation
Classification of Medication
Different Types of Medication
Prescribing
Storing Medication Safely
Safe Disposal of Medication
Supporting Service Administration
Supporting Self Administration
Contra-Indications
Allergies
Medication Overdose
The Monitored Dosage System
How to Report Mistakes
Maintaining Medication Records
Recognising & Reporting Changes to an Individual
Further Learning & Summary
This online medicine handling and storing course programme is ideal for adult care centres, care homes, domiciliary and home carers, special needs schools, nursing homes and the individual care setting environment and more.
Our online medication training course can be completed as an individual, or we can set your company, care home or agency with an administration panel, so that your company can submit many care staff for training. For additional information regarding this course please contact us using our contact us page.