Martial Arts First Aid Training Course Online

Our online martial arts first aid training course is ideal for Karate, Kung Fu, Judo instructors, or individuals who would like to know how to perform first aid in the event of an injury during martial arts training.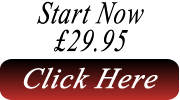 This online course come with 4 Hours of CPD Time Credits and also included within the course downloads for this training programme are additional materials relevant to this martial arts first aid online course.
The course fee for training is £29.95 and you can start training by clicking the button on the left and please see below the training content associated with this online course.
This online martial arts first aid course covers many different first aid subjects and is ideal for offering people an understanding of what to do in the event of an emergency within your martial arts club and our training is conducted using a video based training programme with first aid instructor led presentations.
Once you have registered you will be able to download all course materials associated with this martial arts first aid training online course and on successful completion of training you will be able to print your certification.
Scene/Incident Management
Keeping safe
Recovery Position
Heart Attack
CPR
Choking
Bleeding
Shock and Fainting
Head Injuries
Sprains and Strains
Dislocations and Fractures
Eye injuries
Asthma
Managing Pre-Existing Conditions
Post Incident Reporting
Mitigating Risk
Many people enjoy either teaching or training in the martial arts and it is advisable to hold the correct first aid certification to be prepared in the event of an emergency. Our online first aid training for martial art injuries is an ideal solution to meet these requirements.
We offer a range of first aid kits for sports, workplace and children through our online shop, please click any of the images below to be taken to the relevant equipment page.
Please contact us through our contact us page to discuss your martial arts online first aid training course requirements.