CPD Certified Lone Worker Training
This online lone worker course is aimed at people who work alone during their working day and is ideal for postal workers, doctors, district nurses, domiciliary carers, estate agents, self employed contractors for example electricians, plumbers, painters and decorators and many more. This course will give you a good understanding of the health and safety risks that you may face while working alone.
Employers also have a responsibility and a duty of care for the health, safety and welfare at work of all of their employees and they are also responsible for the health and safety of the general public and those affected by company work activities.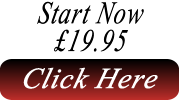 This lone worker course come with 3 Hours of CPD Time Credits and also included within the downloads for this programme are additional materials relevant to this lone worker training course programme.
The course fee for training is £19.95 and this includes all course materials and your certification. You can register and start training by clicking the start now button on the left and please see below the training content associated with this course.
Once you have registered for our lone worker online training course you will be able to download all course materials associated with training, as these can be used to follow the course structure and course content as you progress through training and you will be able to print your lone worker certification on completion of the training.

The lone worker
Is it legal to work and is it safe?
Definitions
Personal safety
Risk assessing
Risk assessment
What to do if at risk
What problems affect the lone contractor
Records and reporting
Communication
Driving and travelling alone
Equipment that can help
High risk environments
Training and Supervision
Defusing potentially dangerous situations
Dealing with Aggression
Recognising Danger Signs
Verbal and Non Verbal Communication Skills
Employers' liability insurance
This online lone worker training course for the workplace is ideal for anyone who needs to hold a valid and up to date lone worker certification.
Please contact us to discuss your lone worker online training course, or any of the additional e-learning training programmes that we offer through our contact us page.