Risk Assessment Online Course
Our online level 2 risk assessment course is a qualification designed to be an introduction to the principles of risk Assessment within the workplace. It covers many subjects, including why risk assessments are necessary, the legal requirements relating to risk assessments and the simple process of carrying out a risk assessment.
Once you have registered for this online risk assessment training programme you will be able to download all course materials associated with the course, so that you can follow the structure and content as you progress.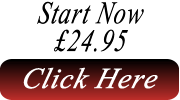 This online risk assessing course is also CPD Certified and this course come with 4 Hours of CPD Time Credits and also included within the course downloads are additional materials relevant to this programme.
The course fee for training is £24.95 and this includes all course materials and your certification. You can register and start training by clicking the start now button on the left and please see below the training content associated with this course.
This course holds a level 2 certification and is designed to promote awareness and understanding of what constitutes a hazard and to promote understanding of the 5 steps needed to carrying out a workplace risk assessment. Also to give an understanding of different types of control measures and how these might be implemented.
What is a risk assessment
Why do we need them
Accident reduction
What is a hazard
Lone worker risk
How to risk assess
5 stages of risk assessment
Manual Handling risks
COSHH risks
Personal protective equipment
Ensuring Risks Stay Controlled
Emergency procedures
This online risk assessment course in ideal for health and safety representatives, employers, managers and employees to gain knowledge of the importance of risk preparation in their place of work.
Through our shop we can offer a range of first aid kits and equipment that are suitable for the workplace. Please click on any of the pictures below to be taken to your required product page.
Please contact us through our contact us page to discuss all of your risk assessment online training course requirements.