Online Level 1 Health & Safety Awareness
This online health and safety awareness training course holds level 1 certification and is aimed at people who are required to complete and hold current and up to date certification within the workplace. The training for this programme is conducted using a video based training system, with instructor led presentations and covers subjects which include: regulations, precautions, planning, risk assessing, PPE, individual sectors, what causes accidents, employer/employee responsibilities, RIDDOR, COSHH and more.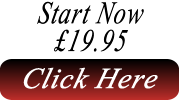 This course come with 4 Hours of CPD Time Credits and also included within the course downloads are additional materials relevant to this level 1 awareness training course.
The course fee for training is £19.95 and this includes all course materials and your certification and you can register and start training by clicking the start now button on the left and please see below the training content associated with this course.
All course materials are downloadable, once you have registered for training, so that you can follow the programme as you progress through training and on successful completion you will be able to print your Health and Safety Awareness Certification.
What causes accidents
The Law
Employee and Employer Responsibility
Why prevention is important and what can be done
Risk Assessments
Personal Protective Equipment
COSHH
Warning Signs
Basic First Aid Advice
RIDDOR and accident reporting
Work place policies and procedures
Equipment in the workplace and how you can get hurt
Formal Fire Risk Assessment
Fire Triangle
Calling the fire service
Evacuation Procedures
Fire Good Housekeeping
Electricity
Manual Handling
Slips, Trips, and Falls
Workstation and VDU safety
Infection Control
Enforcement
What you need to remember and what to do next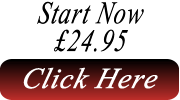 This level 2 training programme covers many additional workplace related subjects than our level 1 training programme and again the course is conducted using video based instruction.
The course holds 6 hours of CPD time credits and can be started you clicking the start now button on the left, which will take you directly to the registration page. All course content and additional information regarding this course can be found on our Level 2 training page.
We offer a range of workplace compliant first aid kits and equipment that are suitable for offices, factories, the general workplace environment and the home, please select any of the pictures below to be taken to our online shop, where you can order and delivery is direct to you.
To discuss any of your health and safety online training course requirements please contact us through our contact us page.