Entry Level Infection Control
This CPD certified online basic infection control training is recommended to be completed by anyone who comes into contact with blood and body fluids during their working day for example School Teachers, Support Staff, Sewage Workers, Medical and Dental Repair Workers.
This programme is conducted using video based instruction and you will be able to rewind the videos as you progress to get a better understanding of the content. Once you have registered for this programme you will be able to download all materials associated with this course and these can be used to follow the course structure as you progress.
This course is also CPD Certified and you will also be able to print your infection control certification on completion.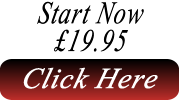 This course come with 3 Hours of CPD Time Credits and additional downloads are available to be downloaded, which are relevant to this online infection control training course.
The course fee for training is £19.95 and you can register and start by clicking the button on the left and please see below the course content associated with this programme.
What are Blood Borne Pathogens
Infection Legislation
HIV and AIDS
Hepatitis B Virus
Hepatitis C Virus
Skin Diseases
Other Viruses
Cross Infection
Reducing Risk
Body Handling and Disposal
Body Fluid Clean up Procedures
Hazardous Disposal Procedures
Glove Removal and Disposal
Hand Hygiene
Food Hygiene
Exposure Incident
Clean Technique Tattoos
Testing and Counselling
This online basic infection control course is ideal for domestic cleaners, schools and office staff, sewage contractors, medical repair technicians, plumbers, or anyone who comes into contact with body fluids and it is designed to keep your infection control certification fresh and up to date.

We offer a range of body fluid disposal products and first aid kits through our shop, please click any of the images below to be taken to the relevant equipment page.
To discuss your infection control training requirements, please contact us through our contact us page.