Healthcare Worker Infection Control Course
As a healthcare worker it is a requirement to hold a valid infection control certificate. This online infection control training course is ideal for people working within the Care Home Industry, Nurses, Doctors, Paramedics, Needle Exchange Services and more.
This course is also CPD Certified and you will also be able to print your infection control for healthcare worker certification on successful completion of this training programme. This course is available with 3 Hours of CPD Time Credits and also additional downloads are available, which are relevant to this training course.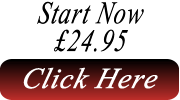 The course fee for training is £24.95 and you can start training by clicking the button on the left and please see below the training content associated with this course.
On registration for our online infection control healthcare worker training course you will be able to download all course materials associated with training, which can be used together with the training videos for a better understanding of the training programme.
What are Blood Borne Pathogens
Legislation
Who is at risk
Health and Safety (Sharp Instruments) Regulations 2013
HIV and AIDS
Hepatitis B Virus
Hepatitis C Virus
Skin Diseases
MRSA
MRSA Treatment
MRSA Prevention
Clostridium Difficile Infection
Other Viruses
Reducing Risk
First Aid
Policies
Body Handling and Disposal
Body Fluid Cleanup Procedures
Body Fluid Clean up kits
Hazardous Disposal Procedures
Glove Removal and Disposal
Hand Hygiene
Hand Washing
Hand Gels
Colour Coding in Hospitals
Kits and Equipment
Basic Food Hygiene
Exposure Incident
Contaminated Linen
Contaminated Objects
Clean Technique Tattoos
Safe Injection Practices
Testing and Counselling
This online infection control course healthcare workers is an CPD certified online training course and is ideal for individuals and group bookings, including Paramedics, GP's, Community Nursing, Pathology Departments, Ambulance Technicians, Hospitals and Care Homes.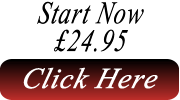 This online bls training healthcare provider course complies with the latest ERC and UK Resuscitation Council Guidelines and is aimed at healthcare professionals with a duty to respond.
This course come with 3 Hours of CPD Time Credits and also included within the downloads are additional materials relevant to this online CPR, BLS training for Doctors, Nurses and healthcare professionals course programme.
Start now by clicking the start now button above, or additional information can be found on our BLS Training Healthcare page.
We offer a range of cross contamination and body fluid disposal products, gloves, sharps bins, bio hazard absorbent powder and first aid kits through our online shop, please click any of the images below to be taken to the relevant equipment page.
To contact us regarding any of our online training programmes for the dental environment, please do so through our contact us page.