Hairdressing & Beauty Therapy Infection Control Course
People who work as hairdressers and within the beauty therapy industry are at risk of infections through cross contamination and our online infection control training course for hairdressers and beauty therapy is recommended for anyone who works within this industry.
This can include, for example hairdressers, body piercing and ear piercing, masseurs, botox injection services and more and our online course is CPD certified and is conducted using video based instruction. Once completed you will be able to print your infection control for beauty therapy certification on successful completion of this online training programme.
With infection control instructor led presentations, this course is easy to follow and once you have registered for training you will be able to download all course materials associated with this course and these can be used to follow the course structure as you progress through the online training.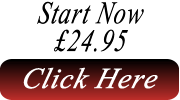 This course is available with 3 Hours of CPD Time Credits and also additional downloads are available, which are relevant to this online tattooing infection control training course.
The course fee for training is £24.95 and you can start training by clicking the button on the left and please see below the training content associated with this course.
Introduction
What are Blood Borne Pathogens?
Infection Control Legislation
The chain of infection
Types of Blood Borne Diseases
HIV and AIDS
Hepatitis B Virus
Hepatitis C Virus
Skin Diseases
Other Viruses
Infection and Work Practice Controls
Cross Infection
Reducing Risk
Body Fluid Clean up Procedures
Hazardous Disposal Procedures
Glove Removal and Disposal
Hand Hygiene
Exposure Incident
Safe Injection Practices
Testing and Counselling
Online infection control course hairdressers, beauty therapy, CPD certified online training course for individuals and hairdressing and beauty salons. This CPD certified online infection control training is ideal for anyone who works within a hairdressing, or beauty therapy environment.
We offer a range of body fluid disposal products and first aid kits through our online shop, please click any of the images below to be taken to the relevant equipment page.
For additional information regarding any of the training programmes that we offer please contact us through our contact us page.