Healthcare Worker Health and Safety Course
This online health and safety training course for healthcare workers has been developed to meet the increasing needs of the health-care professional and worker to have a varied mix of comprehensive training courses and this course covers subjects which include: Health & Safety, Aggression, Fire Training, Data Protection and more.
This course come with 4 Hours of CPD Time Credits and also included within the course downloads are additional materials relevant to this training programme and this health and safety online training for healthcare is ideal for doctors, nurses, GP's, locums, dentists, domiciliary carers, care home staff, or anyone who works within the care industry..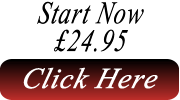 Training is conducted using video based instruction, with instructor led presentations and all training course materials are available through download, once you have registered for this programme, so that you can follow the course as you progress through training.
The course fee for training is £24.95 and this includes all course materials and your certification. You can register and start training by clicking the start now button above and please see below the training content associated with this course.
Each video can be paused, or rewound to gain a better understanding of the course structure and once you have successfully completed this training course you will be able to print your Health and Safety for Healthcare Worker Certification.
Health and Safety
Health and Safety Law
COSHH
RIDDOR
Fire Safety
Risk assessments
Occupational Health
Slips, Trips, and Falls
Personal Protective Equipment
Work place policies and procedures
Workplace and Personal Security
Lone workers
Caldicott Principles
Information Governance
Data Protection
Handling of Violence and Aggression
Complaints Handling
Our online health and safety course healthcare worker will give you the knowledge to help keep you and you clients safe and is ideal for doctors, paramedics, locums, nurses, dentists, domiciliary carers, care staff, care homes and more.
If you would like to contact us regarding this course, or any of our online training programmes that we offer please do so through our contact us page.