Level 2 Food Safety Training
This Level 2 Online Food Hygiene Course and Safety in Catering Course a higher level programme than our level 1 course and it is aimed at people who are required to complete and hold up to date certification for food hygiene training preparation within the workplace. Our training is conducted using instructor led presentations and a video based training system.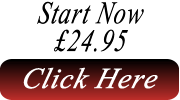 This course covers subjects which include: bacteria, poisoning, allergies, cross contamination, different types of food chopping boards and much more, once you have registered for our online food hygiene safety in catering training programme you will be able to download all course materials associated with this course, so that they can be used to follow the course structure as you progress through training.
This food hygiene course come with 5 Hours of CPD Time Credits and also additional materials are included within the course downloads, which are relevant to this Food Hygiene Awareness Course and on successful completion you will be able to print your Level 2 Food Safety Certification.
The course fee for training is £24.95 and this includes all course materials and your certification. You can register and start training by clicking the start now button on the left and please see below the training content associated with this course.
Relevant Legislation
The Environmental Health Officer
HACCP
Bacteria and how do they grow and affect us
How we control their growth
Food poisoning and its effect
Symptoms of food poisoning
Types of infections
Chemicals and foreign objects
Natural plant foods and allergies
Cross contamination
The danger zone
Ways of preventing cross contamination
Chopping board colours
High risk foods
Pest control
Hot food display units
Working at a bar
Serving in a restaurant
Hand washing and hand gels
Protective clothing
Reporting Illness
First Aid Kits for food preparation
How you need to act at work
Principles of food preservation
Date marks, damaged food and record keeping
Food Preservation Methods
Salting
Pickling
Food spoilage
Heating, Refrigeration and freezing
Egg precautions
Dietary Requirements
People at high risk
Traditional methods of preservation
Preventing food spoilage
Warning signs
This online level 2 food hygiene, safety in catering certification is ideal for people who prepare food for the general public, which can include pubs, restaurants, schools, fast food outlets, for example burger vans, or anyone who works in serving food and is required to hold a food hygiene level 2 certification.
To discuss your online level 2 food safety training course requirements, please contact us through our contact us page.