Online Fire Awareness CPD Certified Training Course.
This basic online fire awareness training course holds level 1 certification and is aimed at all members of staff, so that they have a basic understanding of fire hazards within the workplace. This programme aims to increase the awareness and co-operation of your workforce, in the event of a fire in the workplace, so will help to reduce the risk of fires actually breaking out and therefore save lives.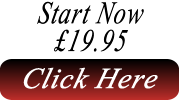 This course come with 3 Hours of CPD Time Credits and also included within the course downloads are additional materials relevant to this online fire awareness course programme.
The course fee is £19.95 and this includes all course materials and your certification. You can register and start now by clicking the start now button on the left and please see below the training content associated with this course.
On registration for this level 1 fire training online course you will be able to download all course materials, so that you can follow the course structure and content as you progress through the course and you will also be able to print your fire awareness certification on completion.
The Law
The Problem and How you Get Harmed
The Fire Triangle
Sources of Ignition
Active and Passive Fire Spread
Arson
Prevention
Good House Keeping
Dangers of Smoke
Types of Alarms
The Warden and Marshal
The Cost to Business
How Fires Spread
Personnel Records
Injuries
Care Home Evacuation
Fire Equipment
Calling the Fire Service
Extinguishers
Breakdown of a Fire Extinguisher
Hoses
Alarm Systems
Evacuating in an Emergency
Fire Doors
Fire Blankets
Warden Kits
Appropriate Clothing
Smoke Alarms in the Home
Proofing the Home
Fireworks
Risk Assessment
This online fire awareness level 1 certificated course is ideal for low risk working environments, for example small offices and small shops and is also ideal for backup support for regulated fire marshals. This programme can also be used as a refresher course to keep your fire skills current and up to date.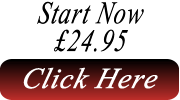 We also offer and online fire marshal course, which holds level 2 certification and is designed to meet and comply with the Regulatory Reform (Fire Safety) Order 2005 and is ideal for fire marshals within the workplace.
The course holds 7 hours of CPD time credits and the course is conducted using video based instruction and again all course materials are available as a download on registration. You can register and start training by clicking the start now button, or additional information can be found on our Fire Marshal Training page.
We offer a range of burns first aid Kits and equipment that are suitable for offices, factories and general workplace environments, or the home, please select any of the pictures below to be taken to our shop, where you can order and delivery is direct to you.
If you would like to contact us regarding the fire training online programmes that we offer please do so through our contact us page.