Emergency Oxygen Provider
This online emergency oxygen provider course is ideal for people who would like to know how to deliver oxygen in an emergency first aid situation, which could include first aid within a confined space, care home, or scuba diving injuries.
This course is a CPD certified training programme and is conducted using a video based training system and once you have registered for this online oxygen provider course you will be able to download all course materials associated with training, so that you can follow the programme structure as you progress through the course.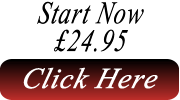 This course come with 3 Hours of CPD Time Credits and included within the downloads for this O2 administration training course are additional materials relevant to this training programme.
The course fee for training is £24.95 and this includes all course materials and your certification, you can start training by clicking the button on the left, which will take you to the simple registration page.
BLS review
CPR review
ABCDE approach
The Benefits
Safety considerations
Oxygen treatment
Contra indications of Oxygen
Transport and storage
Use of suction
BOC Oxygen kits
Oxygen kits
Regulators and masks
Manually Triggered Valve
Bag Valve Mask
Non Rebreather Mask
Pocket mask
Nasal canula
Oxygen equipment
This online oxygen provider training course is ideal for first aid and scuba diving injuries, care home training and individual care home workers for example domiciliary carers, confined space workers, people involved in water sports and many more.
We offer a range of workplace First Aid Kits and Equipment, including first aid kits for confined space workers through our shop, please select any of the pictures below to be taken to our first aid equipment website, where you can order and delivery is direct to you.
Please contact us to discuss your training requirements through our contact us page.