Deprivation Of Liberty Safeguards, CPD Certified Online Training Course
DOLS or person safeguards have been put in place to make sure that all hospitals and care homes only restricts someone's liberty safely and in the correct way and that this procedure is done when there is no other way to take care of that person safely.  Our online deprivation of liberty safeguards course covers the many rules and planning needed to ensure understanding and compliance with this action.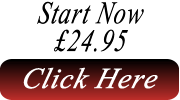 Our deprivation of liberty safeguards training programme (DOLS) is ideal for domiciliary carers, care homes staff, social services, hospitals, care agencies, doctors, nurses, or anyone working within the care sector.
This deprivation of liberty safeguards course come with 3 Hours of CPD Time Credits and is conducted using a video based learning system, with instructor led presentations. Each video can be rewound to gain a better understanding of the course content and all course materials are available on registration as a download.
The training fee for our online dementia awareness course is £24.95 and you can register and start your training course by clicking the button above and please see below the training course content associated with this programme. All certification can be printed on completion of training.
Course Introduction
Deprivation of liberty Safeguarding – DOLS
Application
Restrictions
DOLs Assessment Stage's
Supervisory Body's Decision
Cheshire West Judgement
Course Summary
This online DOLS course programme is ideal for anyone who works within the care sector, including doctors, nurses, domiciliary care agency staff, residential care homes, social services and many more.
This online DOLS training course can be completed as an individual booking, or if you run a care home or agency we can set you with an administration panel, so that your company can submit many care staff members for training.
For additional information regarding this online training course programme please contact us using our contact us page.