Online Dementia Awareness Course, CPD Certified Training
Our online Dementia awareness course has been developed to aid people to have a better understanding of recognising the signs and symptoms of Dementia and also the importance of communication with the sufferer and also types of treatment available.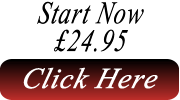 This online Dementia awareness training programme is ideal for individual carers, care home staff, domiciliary carers, social services, the nursing community, care agencies, or family members who would like a better understanding of this medical condition.
This Dementia awareness course come with 4 Hours of CPD Time Credits and is conducted using a video based learning system, with instructor led presentations. Each video can be rewound to gain a better understanding of the course content and all course materials are available on registration as a download.
The training fee for our online dementia awareness course is £24.95 and you can register and start your training course by clicking the button above and please see below the training course content associated with this programme. All certification can be printed on completion of training.
What is Dementia?
Classifications of Dementia
Alzheimer's disease
Vascular dementia
Dementia with Lewy Bodies
Fronto Temperal Dementia (FLD)
Risk factors affecting the chance of developing dementia
Looking after someone with Dementia
Living with Dementia
Caring for someone with Dementia
Things that can help
Diet and meals
Hearing and sight
A Healthy Body
Doctors and Medication
Keeping warm and their home
Discussing Dementia
Adapting the Environment
Communication and Dementia
Dementia and Infection Control
Dementia Through the Seasons
Dignity and respect
The Memory Box
Regulation
The safeguarding vulnerable groups act 2006
The Human Rights Act 1998
Discrimination Abuse and the Human Rights Act
This dementia awareness online training course programme is ideal for anyone who would like to understand the symptoms of dementia, including family members, domiciliary care agency staff, nurses, residential care homes and many more.
This online training course can be completed as an individual booking, or if you run a care home or agency we can set you with an administration panel, so that your company can submit many care staff members for training.
For additional information regarding online dementia awareness training course please contact us using our contact us page.