COSHH Training
This online coshh training course holds a level 2 certification and will help you understand the regulations for the control of substances hazardous to health within the workplace. There are many substances and chemicals used that can cause damage, if not handled correctly and this coshh awareness programme will give you a good foundation of the rules and regulations that need to be followed when handling chemicals.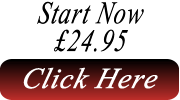 This online course come with 3 Hours of CPD Time Credits and there are also additional downloads included, that are relevant to this Level 2 coshh awareness course.
The course fee is £24.95 and this includes all course materials and your certification. You can register and start now by clicking the start now button on the left and please see below the content associated with this course.
Once you have registered for this online coshh awareness course you will be able to download all course materials associated with the course and on completion of this programme you will be able to print your COSHH Awareness Level 2 Certification.
This online coshh course is ideal for domestic cleaners, hairdressers, waste disposal contractors, office staff, factory workers and more. Anyone who uses chemicals within their daily working schedule, should be aware of the rules and regulations regarding the chemicals they handle.
Introduction
What does COSHH mean?
What is a hazardous substance
COSHH risk assessing
Stages of a COSHH risk assessment
Reviewing COSHH assessments
COSHH Regulation
CHIP and GHS regulations
Labeling of substances – CHIP and CLP symbols
Employee and Employer Duties
Liquids
Gases and Vapours
Lead products
Asbestos
Dust
Explosive material
Routes of entry to the body
Medical conditions
Monitoring health
Personal Protective Equipment
Reporting and Management
Clean up Procedures
Workplace Exposure Limits (WEL)
Enforcement of COSHH
This COSHH training course is ideal for pest control workers, window cleaners, domestic cleaners, hairdressers, dustmen, people in manufacturing, office staff, or any worker to give a basic understanding of the rules and regulation that are required to be followed when dealing with chemicals within the workplace.
We offer a range of workplace compliant first aid kits and equipment that are suitable for offices, factories, the general workplace environment and the home, please select any of the pictures below to be taken to our shop, where you can order and delivery is direct to you.
Contact us for additional information regarding our coshh online training, or our health and safety training we offer through our contact us page.