Safeguarding Children Course, Child Protection Online Training
This CPD certified online child protection course is ideal for anyone working within a child care environment that needs to hold valid and up to date certification, covering the emotional and physical aspects of safeguarding vulnerable children.
This child protection training course is aimed at training individuals who work with children to ensure they know how to identify and report possible cases of abuse and neglect. Children are at risk in many environments and training will ensure understanding of the problem, avoiding possible situations and dealing with abuse and neglect once identified.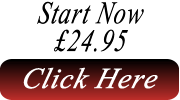 This safeguarding vulnerable children course come with 4 hours of CPD time credits and also additional downloads are available to be downloaded, which are relevant to this online child protection training course.
The course fee for training is £24.95 and you can register and start training by clicking the button on the left and please see below the training content associated with this course. This online safeguarding children course is ideal for social and foster carers, childminders, teachers, girl guide and scout leaders, or anyone who works in the care of children.
All course materials are downloadable on registration and this course is also CPD Certified and you will also be able to print your child protection training certification on successful completion of the course.
To understand what is abuse and neglect
To be able to know the indications that there may be a problem
Know the signs of abuse
Understand the types of abuse
Reporting of abuse
The law and regulations
Dealing with children and adults when abuse is disclosed or identified
The Police and abuse
Avoiding problems and keeping safe
Risk assessing and children
This online protecting children training course is ideal for childminders, social workers, foster carers, schools, or anyone who is involved in the care of children.
This training course can be completed as an individual booking, or we can set companies with an administration panel, so that your company can submit many staff members for training. For additional information regarding this course please contact us using our contact us page.