Combined Online BLS & AED Healthcare Provider Course
This level 2 award in BLS and AED course will provide the healthcare professional with the skills, knowledge and understanding in the provision of basic life support and of the safe and effective use of an automated external defibrillator.
This duel basic life support qualification offers the healthcare provider the opportunity to provide effective emergency lifesaving basic life support and first aid care using an AED, as this is achieved through the understanding of the BLS/AED algorithm and the responsibilities and treatment principles of AED use.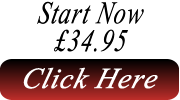 This course come with 4 Hours of CPD Time Credits and also included within the downloads are additional materials relevant to this online BLS & AED training programme for Doctors and all healthcare professionals.
The course fee is £34.95 and you can register and start by clicking the button on the left and please see below the course content associated with this programme.
Introduction to CPR BLS and AED
Fears of first aid
Asking permission to help
Scene Safety
Chain of Survival
Introduction to the ABCDE Approach
ABCDE Approach to Patient Care
Barriers and Gloves
Respiration and Breathing
Pulse Points
Initial Assessment and the Recovery Position
Infant Recovery Position
First Aid vs BLS Healthcare Professionals
Heart Attack
Adult CPR
Effective CPR
CPR Hand Over
Compressions Only CPR
Drowning
Adult Bag Valve Mask
Child CPR
Child CPR Breakdown
Child CPR for Healthcare Professionals
Infant CPR
Infant CPR for Health Professionals
Adult Choking
Child Choking
Infant Choking
AED Introduction
Types of AED Units
AED Set up
AED Demo
Child AED
AED Maintenance
AED Pads
AED Batteries
AED Troubleshooting
AED Locations
Community AED Units
Types of AED
AED's in Different Sectors
We also offer a range of AED units and first aid products, please select any of the pictures below to be taken to our shop, where you can order and delivery is direct to you.
For additional information regarding our combined basic life support and AED training for healthcare providers and professionals please contact us through our contact us page.