Online Asbestos Awareness Training Course

This online asbestos awareness training course will help you understand the rules and regulations needed to be followed when handling asbestos and it is a recommended training programme for many people working within the construction industry.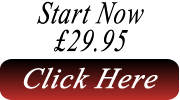 This online course for the safe handling of asbestos come with 3 Hours of CPD Time Credits and there are also additional downloads included, that are relevant to this asbestos awareness online training programme.
Our course fee is £24.95 and this includes all course materials and your certification, which can be printed on completion of training. You can register and start now by clicking the start now button on the left and please see below the content associated with this course.
Our online asbestos awareness training course is conducted using a video based learning system, with instructor led presentations and each video can be rewound to gain a better understanding of the course content. All course materials are also downloadable on registration, so that you can follow the course structure as you progress through the training.
This online asbestos awareness course is ideal for builders, electricians,  demolition workers, plumbers, roofers, rubbish removal services and any construction trade worker.
Asbestos and use in buildings
Why is it a problem now
Who is at risk from Asbestos
Laws and Regulations
Where was it used
What to do in an emergency situation
Risk reporting
How to make suitable and sufficient assessments about the risk of exposure to asbestos
How to avoiding exposure
Personal Protective Equipment
Safe work practices and asbestos control measures
Waste handling procedures
Specialist contractors
This online asbestos awareness training course is ideal for waste disposal contractors, rubbish removal services, builders, demolition contractors, electricians, carpenters, or anyone who works with the demolition, construction industry environment, or anyone who is in direct contact with asbestos.
For additional information regarding our asbestos awareness online training course please contact us through our contact us page.