Online Appointed Person First Aid Training
Our online appointed person first aid training course is aimed at people who are required to hold an appointed person first aid certificate for the workplace. The training for this appointed person online course programme is conducted using a video based training system, with first aid instructor led presentations.
Once you have registered for this online appointed person basic first aid course you will be able to download all course materials associated with training, so that you can follow the first aid course structure and content as you progress through training. This online first aid course is also CPD Certified and you will also be able to print your Appointed Person Certification on completion of the training.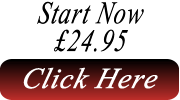 This course come with 4 Hours of CPD Time Credits and also included within the downloads for this programme are additional materials relevant to this online first aid training programme.
The online course fee for training is £24.95 and this includes all course materials and your certification. You can register and start training by clicking the start now button on the left and please see below the training content associated with this online course.
Fears of First Aid
Asking Permission to Help
Scene Safety
Chain of Survival
ABCD's
Initial Assessment
Stop Think Act
Barriers
Face Shields
Cardiac Arrest
Adult CPR
Child CPR
Infant CPR
Hand Over
Compression Only
AED introduction
Heart Attack
Conscious Adult, Child and Infant Choking
Unconscious Adult, Child and Infant Choking
Types of Bleeding
Serious Bleeding
Plasters
Other Injuries
Spinal Injury
Burns
Epilepsy
Adult Seizures
Rules and Regulations
This online appointed person first aid course for the workplace course is ideal for low risk working environments for example small offices, Yoga Teachers, Pilates Instructors, or anyone who would like to gain a basic workplace first aid certificate, basic online first aid training course for the workplace or the home.
We offer a range of first aid kits and equipment that are suitable for offices, factories, general workplace environments and the home, please select any of the pictures below to be taken to our online shop, where you can order and delivery is direct to you.
If you would like to talk to us regarding this online training course, or any of the e-learning programmes that we offer please see our contact information on our contact us page.