Our online appointed person first aid training course is ideal for workplaces with lower risk and also ideal for people who do not require the full workplace compliant level 2 and level 3 first aid certification and also ideal for people who would like to gain basic first aid certification.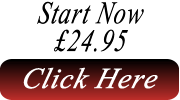 This course is conducted using video based training, with first aid instructor led presentations. When training each video can be rewound to gain a better understanding of the subjects being covered and you can also follow the course content with the training materials, which are available as a download on registration.
Our online appointed person first aid course is also available with 4 hours of cpd time credits and your learning statement can be downloaded on completion of training. You will also be able to print your appointed person certification on successful completion.
Register and start training now by clicking the "Start Now" button above, or a full breakdown of the course content can be found on our appointed person training page.