Anaphylaxis Training Online, Healthcare Professionals
As a doctor, nurse, or any healthcare professional you are required to hold valid and up to date anaphylaxis certification and our online anaphylaxis training healthcare provider course is aimed at professionals and providers, who are required to hold an up to date and a more advanced training course for the treatment of anaphylaxis.
This online course covers the use of Emerade, Epi-Pens, Jext injectors, as well as the recognition of the signs of an anaphylactic shock. This online training programme is CPD Certified and is conducted using a video based instruction, with instructor led presentations. Once you have registered for training you will be able to download all course materials associated our online training course programme.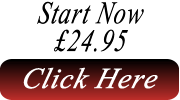 This course come with 4 Hours of CPD Time Credits and also included within the downloads are additional materials relevant to this healthcare professional anaphylaxis online training programme.
The course fee for training is £24.95 and you can start training by clicking the button on the left and please see below the training content associated with this course.
Introduction
What is Anaphylaxis
Living with Anaphylaxis
Minor allergic reactions
What causes a reaction and who is affected
Activating EMS
What is an Auto-Injector
Jext
EpiPen
Emerade
Storage and disposal
Who prescribes auto injectors
Checking auto injectors and expiry dates
Signs and symptoms of Anaphylaxis
Basic First Aid advice
Schools and teachers
Biphasic Anaphylactic Reactions
Giving a second dose
ABCDE Approach Introduction
ABCDE Approach Breakdown
Why is there different advice for healthcare professionals
Patient Education
Guidelines on giving two auto injectors
Choice of needles
Giving medications out of the hospital environment
How much Adrenaline should be given
Oxygen and Anaphylaxis
Practice and keeping up to date
Summary
This Online anaphylaxis course healthcare professional training is ideal for doctors, locums, GP's, nurses and all health-care workers. You can complete this training programme as an individual, or we can set you with a company administrator panel.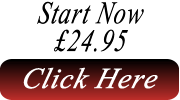 We also offer an online bls training for healthcare professional course programme. This course is CPD certified and is available with 3 hours of CPD time credits.
The training fee is £24.95 and you can register and start training by clicking the button on the left, but for additional information regarding this course can be found on our BLS Training page.
Through our online shop, we offer a range of basic life support products, first aid kits and equipment, please select any of the pictures below to be taken to our shop, where you can order and delivery is direct to you.
To contact us regarding any of our online healthcare professional basic life support, or anaphylaxis training that we offer please do so through our contact us page.