Anaphylaxis Awareness Online Training Course
This online anaphylaxis awareness training course is ideal for anyone who would like to know how to treat someone who is suffering an allergic reaction. This online CPD certified training programme is ideal for schools, children's play groups, nurseries, or anyone who would like to know how to deal with someone who is suffering an anaphylactic shock.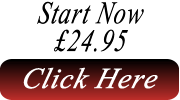 This online training course come with 3 hours of CPD time credits and included within the downloads for this online anaphylaxis training course are additional materials relevant to this training programme.
The course fee for training is £24.95 and you can start your online training by clicking the button on the left, which will take you to the simple registration page.
This anaphylaxis awareness online training course covers the use of Epi-Pens, Emerade and Jext as well as the recognition of signs, treatment, concerns and activating the emergency services as well as care for the patient, until the arrival of the EMS.
Introduction
What is Anaphylaxis
Living with Anaphylaxis
Minor allergic reactions
What causes a reaction and who is affected
Activating EMS
What is an Auto-Injector
Jext
EpiPen
Emerade
Storage and disposal
Who prescribes auto injectors
Auto injectors and expiry dates
Signs and symptoms of Anaphylaxis
Basic First Aid advice
Schools and teachers
Biphasic Anaphylactic Reactions
Giving a second dose
Practice and keeping up to date
Summary
This online anaphylaxis awareness course is ideal for teachers, play group staff, care staff and will help you understand how to deal with allergic reactions for children and adults.
To discuss your online training requirements please contact us through our contact us page, during office hours Monday – Friday 9am – 5pm .