50 Plus First Aid
This course provides basic first aid training with accident prevention techniques to adults over the age of 50 and focused areas of training include providing care for your partner and dealing with incidents involving younger members of the family.
Our 50 plus first aid training programme is conducted using a video based system and once you have registered for training you will be able to download all course materials associated with this course, so that you can follow the course content as you progress through training. This course is also CPD Certified and you will also be able to print your 50 Plus First Aid Certificate on completion of the training.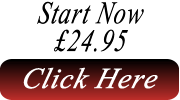 This course come with 4 Hours of CPD Time Credits and also included within the downloads for this family first aid training course programme are additional materials relevant to this Course.
The course fee for training is £24.95 and you can start training by clicking the button on the left and please see below the training content associated with this course.
Introduction to first aid
How and when to call the medical professionals
Accidents and how to avoid them
Using appliances to make your life easier and safer
Keeping safe in an emergency
Gloves and infection control
Keeping you free from infection, keeping wounds clean
First aid kits
Unconscious patient and recovery position
Heart attack, angina and chest pain
CPR
Chest only compressions
What the paramedics will do and AED units
Choking
Bleeding and cuts
Spinal injury
Types of shock and treatment
Breaks, fractures, sprains and strains
Burns
Eye injuries
Heat and cold emergencies
Stroke
Diabetes and nutrition problems
Breathing problems and asthma
First aid on children
First aid on infants
Car accidents
First aid on pets
Summary and keeping skill fresh
We offer a range of first aid kits and equpiment that are suitable for the home, please select any of the pictures below to be taken to our online shop, where you can order and delivery is direct to you.
We have many additional courses available, for additional information regarding this course, or any of the online training solutions we have please contact us through our contact us page.