CPD Certified First Aid Training Online.
We offer a CPD Certified online first aid training solution for individuals and companies who would like to complete either First Aid or Health and Safety Courses. We are not like most online providers, who offer courses using power point slide shows, our courses are a Video Based Training Programme and you are "one on one" with a course instructor as you progress through the programme you have selected.
When you register for any of our courses, either first aid, or health and safety you are allocated a secure login area, where you can download all course materials that are associated with whatever programme you have selected and there are also additional downloads that are relevant to each training programme.
Some of our most popular online first aid courses are listed below, but you can also search the menu above for many more additional courses that we offer. Once you have completed your programme with us you will receive weekly free first aid course video to keep your skills fresh and up to date.
CPR Training for Dentists, Dental Nurses. This course come with 4 Hours of CPD Time Credits.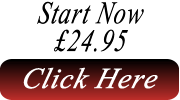 Company Courses can also be arranged for Groups and Surgery bookings. For additional information see our CPR for Dentists page.
Paediatric First Aid Training, this course is ideal for anyone wanting to learn First Aid for Children and Infants.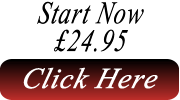 This course can be also be used as a "Blended Option" to meet Ofsted Requirements. For additional information see our Paediatric First Aid page.
Appointed Person First Aid Training, ideal for anyone who requires an Appointed Person Workplace Certificate.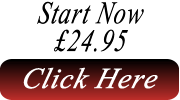 This course is ideal for small offices and low risk working environments. For additional information see our Appointed Person page.
We also offer an e-learning first aid course and corporate solution for companies and groups. We can set you with a company dashboard panel, so that an administrator can assign different courses to individuals within your company or group. The administrator would have full control of who they would like to complete any of our training programmes and purchase courses accordingly.
For additional information regarding our online first aid training, or corporate solution we can offer please follow this link to our Corporate Training page, or you can contact us through our contact us page.